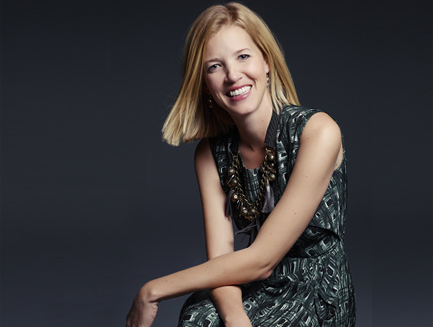 Lela Rose has come a long way since her childhood years in Dallas. From a painting and sculpting major at the University of Colorado, to creating a self-made business making vests and vintage scarves, to earning a degree from Parsons School of Design, she is quite the force to be reckoned with.
Lela Rose is now "widely recognized for her unique aesthetic of juxtaposing refined elegance with modern whimsy, through brilliant color, beautiful fabrication and handcrafted details." Some of her well-known clientele include Jessica Alba, Mindy Kaling, Molly Sims, Ashley Judd, Mariska Hargitay, Kate Middleton, Mary-Kate Olsen, Ashley Olsen, and Selma Blair.
Pretty impressive for a women who launched her first collection out of her own apartment.
Rose most recently released her 2016 Resort Collection, in which she cast classic, luxury American sportswear as her guide. Her previous collections include Fall 2015, inspired by the American West; Pre-Fall 2015, featuring vivid patterns and textures in daring colors; and Spring 2015, offering a modern take on the vintage Kimono.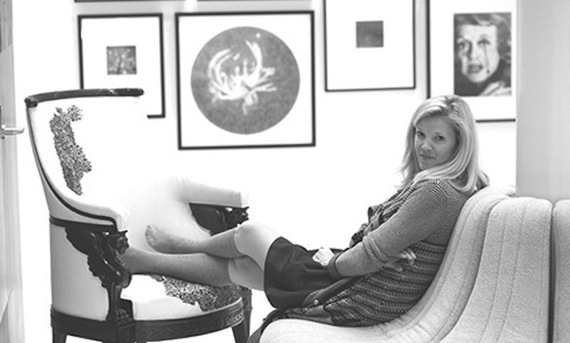 I sat done with Lela Rose and we discussed her love of fil coupé, the art of entertaining, and the beauty behind her clever dress cutouts.
What was your inspiration for your Pre-Fall Collection?
Pre-Fall was really based on an artist who I love, and the whole Pre-Fall shoot was his piece that I have. Michael DeLucia. I'm so old now so I'm like, "What?" "Who?" I can't remember the name of this person I love? Ha-ha.
But really, I have this piece of his from a shoot that we did, and you'll see that a lot of the colors from this collection are based on the works that he's done. So it was a fun collection.
My whole philosophy is that women want to look beautiful and feminine, but be comfortable all through the day and go straight through dinner. No one has time to go home and change. You want a piece that will look great all through the day, then go straight to whatever it is that you're doing. And that really is the inspiration every single season. We really give our customers that.
What techniques do you use when trying to achieve that level of comfort while still looking great? Do you focus on certain fabrics, fit, layers?
It's everything! I mean, with a dress, there's such an such an easy way of, "one zip, you're done." But we're doing a lot of great separates as well that are easy to go through the day. I like to focus on things like dates and what is easy to wear in those situations.
When I'm designing, I'm so much the customer. I'm at work all day, I'm in meetings. I'll have a luncheon, and then twenty people over for dinner that night. I need to be able to go to my house, look great, and not have to fuss about what I'm wearing.
Definitely — no one needs the added stress.
No, I don't, but I want to look great. So I think our pieces really fit into that lifestyle.
You use a lot of color in your Spring collection. Do you have any favorites?
We are a very colorful collection, every single season. I adore the prints in our Spring collection, like this polka dot skirt. I wear all of these pieces, but that's one of my favorite fabrics. I love the top and skirt dresses…
It's so convenient!
Yes! It's amazing. And it's totally reversible.
Do you design dresses with pockets? I adore those. I think they're a nice mixture of comfort and class.
Yes! Almost all of our dresses have pockets. It's great.
But I just love those comfortable, easy to wear gowns. We've got a lot of knit dresses, some shirt dresses.
What's your favorite fabric to work with?
I am a total fabric person. We do a lot of fil coupés, a lot of jacquards. I love tweed, lace…. anything other than shiny satin. That's the only thing I don't really like.
I was looking through some of your older collections, and you did a lot of mixing with patterns. I love the creativity of that.
Yes, and we do that all the time.
You have this great ability to take two completely different prints that people wouldn't think go together and find a way to make it look chic.
I also love the neckline of that beautiful white dress [Spring] — the off-the-shoulder look you've done. You don't really see it a lot and you've made it look so classic.

I love this off-the-shoulder neckline –and it's so amazing, with the little cutout. Now, I haven't worn a bikini since I was 14 and there are certain things I just don't bare, ha-ha. But that cutout is so strategically placed that it's flattering on everyone.
I've never been a fan of showing too much skin, and I thought this was perfect.
The cut-out is genius. You know what I love? Those one-piece swimsuits that have some shape to them, with the boning on the inside that just flattens everything up. Sure does the trick!
Ha-ha yes! Those are great.
Would you ever do a swimwear line?
Certainly! It's not something that's on our horizon at the moment, but it's definitely not out of the question.
You know, I'm all about looking great, feeling great, looking sexy, but not showing too much. Not letting it spill out everywhere.
I agree. I think that takes away the appeal of any clothing you wear.
So you've said swimwear is a possibility — have you ever thought about a shoe line?
Not yet! But we're working on a new line right now. We're launching clutches in September.
Lela, thank you so much for your time. I look forward to reading your book and seeing more of your beautiful designs!
Nice to meet you as well! Thank you, Lauren!
Written by Lauren Kruczyuk
Freelance writer/ Journalist